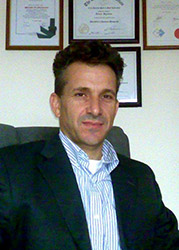 Dear friends,
Welcome to our community's website!
 We realize that we have taken over a difficult task at difficult times!
We know that with the financial crisis at its peak, the limits are getting narrower, but that will not hold us back, on the contrary it makes us try even harder in order to achieve our goals for a better community. 
Our vision is to change and improve Kissonerga in such a way, that we will all be proud to be citizens of this community.
On this website you will find useful information about the Community of Kissonerga and you will have the opportunity to get to know its natural beauties, its History and Culture, its folkways, as well as all the activities that take place in the community. 
We promise to do our best to improve your quality of life!
Thank you for your support and  trust in us and!
George Stylianou
President